Journey 1
Adding a new space
One of the main tests of the dashboard would be if landlords used it to add new spaces to the marketplace. If they just kept on with the old pattern of calling the concierge, this project wouldn't succeed.
The amount of information required to add a space is considerable - legals, bank information, location, pricing. So it was crucial to keep the job as streamlined as possible.
Breaking the form down into these chapters helps edcuate landlords on the required steps, visually indicate progress & reduce cognitive load. By asking landlords upfront what their aim is we're capturing the real intent, which represents the litmus test they'll give the marketplace.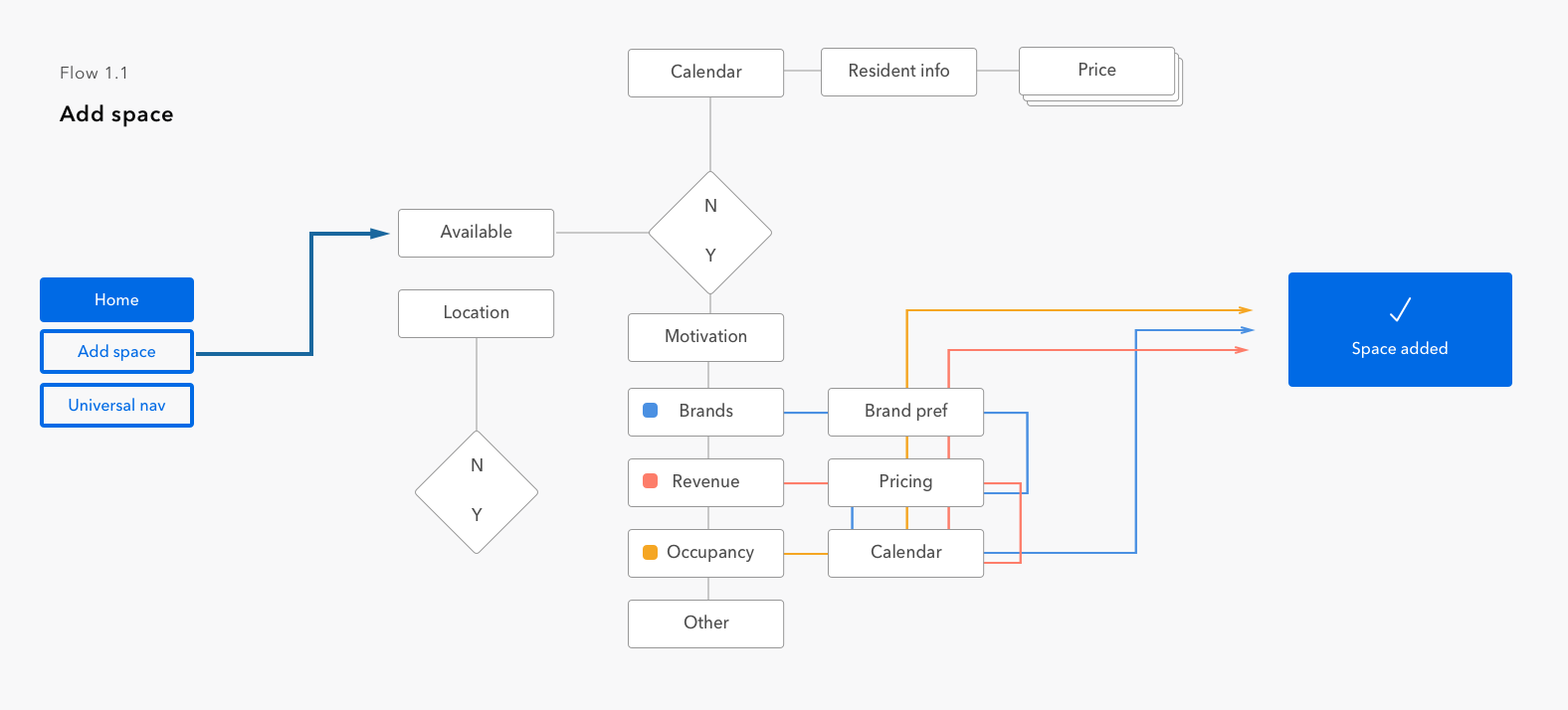 Working with the landlord aquisition teams and developers, we mapped out the steps so landlords would get the cards they most wanted recorded first.
The business decision behind this project was to move onto the next stage, now the offering had proven itself worthwhile to brands and landlords, to offload some of the work back onto the marketplace. Part of that is removing the work of adding spaces from the concierges. But another part is helping the landlord team to be able to order incoming spaces. If you just let landlords add unlimited spaces, the workload to go through them and decide what to let onto the marketplace, passes onto another team, and nothing is achieved.
So it was important to ensure we capture the most crucial information for us for every space added. That's the postcode (to identify its location) & if its available now.
323% increase in spaces added
Within six months of lauching, the number of spaces added to the marketplace increased by 3x over the previous six months. Over 70% of landlords who had been using the concierge team to add spaces were now doing it themselves.
Most important was connecting the spaces to our data, increasing our inventory knowledge.